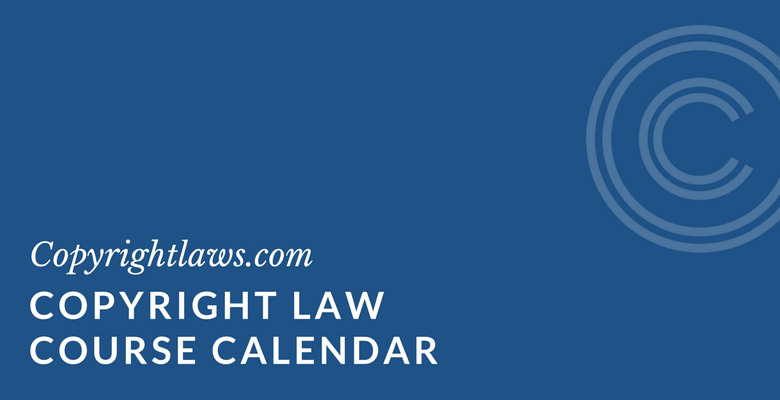 I want you to know how grateful I am, that you offer the courses you do. They are a godsend! As a solo flyer on a large campus, thank you for covering specific and useful topics.

— Emilie Algenio, Copyright/Fair Use Librarian
A Note to our students during the COVID-19 pandemic
As always, our personal touch will remain a hallmark of our copyright education. We'll continue to work with you to help schedule learning time in your busy and perhaps disrupted schedules and provide extensions where necessary to complete our courses. Our goal remains the same: to encourage and assist you in completing the course or program you've enrolled in.
Exciting New Initiative at Copyrightlaws.com
We're currently transitioning to Thinkific (a Vancouver-based company) for our course registrations and as a learning management system. After much research, we've selected Thinkific for its simplicity, ease-of-use and consistency with our eTutorial method of teaching. We hope you'll be as excited as us!
The following courses are currently open for enrollment. You can begin these courses as soon as you register.
21 Virtual Ways to Build Copyright Awareness in Your Library or Organization provides a wealth of tips on how to transform your workplace copyright compliance culture. It also offers copyright awareness ideas you can immediately implement to lower the risk of copyright infringement in your organization. Register Now!
Developing a Copyright Policy or Guidelines is a unique hands-on eight-lesson eTutorial where you complete a draft Copyright Policy or Guidelines. We'll walk you through the process of writing or updating your copyright policy or guidelines. Register Now!
Certificate in Canadian Copyright Law. Register Now!
Legally Using Images will provide you with know-how on which images require copyright permission and which you can safely use for free, how to avoid hidden traps in licensing language, and how to legally use online and print images while avoiding expensive and time-consuming legal hassles. Register Now!
Canadian Copyright Law is a primer/refresher on Canadian Copyright Law. Register Now!
The following courses are currently open for enrollment. Register now and begin these courses in early 2021.
Certificate in Licensing Digital Content. Register Now!
Copyright Leadership Certificate. Register Now!
Certificate in Canadian Copyright Law. Register Now!
Stay tuned! These courses will be open for registration shortly ...
Obtaining Permission: The Copyright Permissions Request
Defining Your Role as the Go-To Copyright Person
Webinar Recording: Considering Copyright during a Crisis
On Friday 2 April, Copyrightlaws.com's CEO Lesley Ellen Harris participated along with Jill Hurst-Wahl and Kenneth D. Crews in a one-hour question and answer webinar organized by American Libraries (ALA) on Considering Copyright during a Crisis. Watch it here. A second webinar took place on Friday 17 April 22, 2020. Watch it here.
Also see COVID-19 and Copyright Resources.
Looking for assistance choosing one of our copyright courses? See our guide to selecting an online copyright course or schedule a chat with our Student Ambassador.

Email us if you need assistance selecting a course, or for group rates and private training in your workplace.
Essential Facts About Our Courses
All content is in plain English.
We have one objective: to demystify copyright law and licensing electronic content.
We offer the best vetted and updated content, objective information, small classes so you can get your copyright questions answered, and provide you with confidence to deal with copyright issues on your own.
Our certificate programs include awesome practical tools you can easily adapt for your workplace and your particular copyright and licensing issues. And, you'll meet smart like-minded people like yourself and make copyright contacts for your career.
Our teaching is 24/7. That means all courses are flexible for busy professionals. You can review lessons on your own time and contribute to discussions when it works for you. You can attend conferences, be there for family and friends and even take vacations, then jump right back into our courses when you return.
Our courses aren't the end of your education, but the beginning!
Courses Available On Demand for Groups
All of our courses are available groups within your organization on an on-demand basis. Contact us.