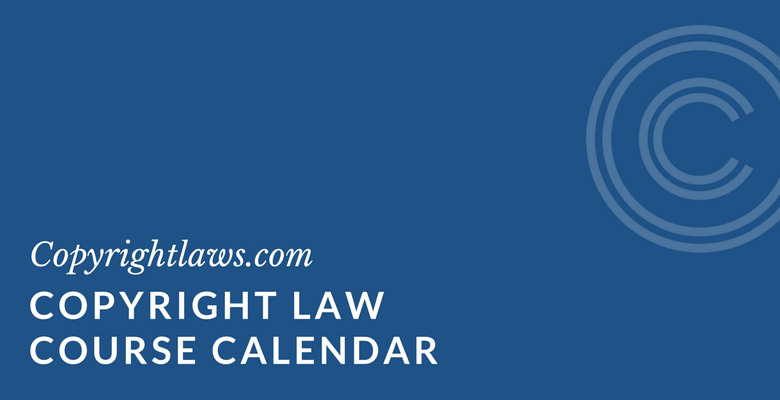 2023 Copyright Certificate Courses
Our second 2023 Certificate program cohorts are now open for registration. Register and secure your spot now. Access to course materials opens 2 October 2023.
Certificate in Canadian Copyright Law
2023 eTutorials
Copyrightlaws.com is offering a special Demystifying Copyright Bundle. For just $299 US (a savings of $99 over the regular price of $199 each), you'll be able to benefit from two of our self-paced micro courses:
Developing a Copyright Policy or Guidelines is a unique hands-on eight-lesson eTutorial where you complete a draft Copyright Policy or Guidelines. We'll walk you through the process of writing or updating your copyright policy or guidelines. This eTutorial is available from until the end of 2023. Register Now!
Our newest course, The Essential Guide to Managing Copyright Issues in Publishing, is back! In 8 weeks, you will gain confidence in:
Acquiring rights for publishing projects
Interpreting copyright clauses in publishing agreements
Legally using third-party content and obtaining permissions
Protecting your publishing project and monitoring unauthorized uses
Deciphering between copyright myths and facts
Understanding domestic and international copyright principles (including working with public domain materials)
And much more!
This eTutorial is available until the end of 2023. Register Now!
Copyright eTutorials
The following eTutorials (short online courses) are offered from time-to-time. As soon as they are scheduled in 2023, registration information will be posted on this page.
Legally Using Images will provide you with know-how on which images require copyright permission and which you can safely use for free, how to avoid hidden traps in licensing language, and how to legally use online and print images while avoiding expensive and time-consuming legal hassles.
Canadian Copyright Law is a primer/refresher on Canadian Copyright Law. Nouveau! Le quiz final dans ce cours est disponible en anglais ou français. Vous pouvez le compléter dans la langue de votre choix.
21 Virtual Ways to Build Copyright Awareness in Your Library or Organization provides a wealth of tips on how to transform your workplace copyright compliance culture. It also offers copyright awareness ideas you can immediately implement to lower the risk of copyright infringement in your organization.
Obtaining Permission: The Copyright Permissions Request will provide you with best practices for your copyright permissions requests.
Looking for assistance choosing one of our copyright courses? See our guide to selecting an online copyright course or email us. We offer group rates and private virtual training in your workplace.

Essential Facts About Our Courses
All content is in plain English.
We have one objective: to demystify copyright law and licensing electronic content.
We offer the best vetted and updated content, objective information, small classes so you can get your copyright questions answered, and provide you with confidence to deal with copyright issues on your own.
Our certificate programs include awesome practical tools you can easily adapt for your workplace and your particular copyright and licensing issues. And, you'll meet smart like-minded people like yourself and make copyright contacts for your career.
Our teaching is 24/7. That means all courses are flexible for busy professionals. You can review lessons on your own time and contribute to discussions when it works for you. You can attend conferences, be there for family and friends and even take vacations, then jump right back into our courses when you return.
Our courses aren't the end of your education, but the beginning!
Courses Available On Demand for Groups
All of our courses are available groups within your organization on an on-demand basis and for licensing to us using our online learning portal. Why re-invent the wheel when it comes to educating your employees and colleagues about copyright law! Contact us.