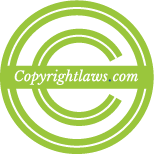 If you have questions about our online copyright courses, Copyright Certificate programs, customized training or licensing our eTutorials, or you are the media, prospective student or alumni, please use the form below to contact us.
Please be aware that we do not and cannot offer legal advice or opinion and cannot answer specific questions about copyright law and licensing electronic resources.
We'll try to get back to you as soon as we can, likely within a day or two.
See information on re-using content from Copyrightlaws.com.
Thanks for visiting Copyrightlaws.com.