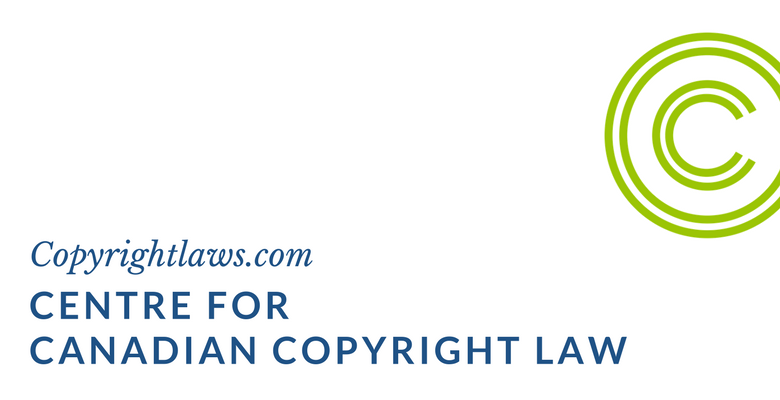 The Centre for Canadian Copyright Law recognizes that Canadian copyright law is unique as are the copyright laws in each country. Below we provide Canadian copyright law resources, opportunities to learn more about Canadian copyright law, and updates on recent copyright news in Canada.
Learn About Canadian Copyright Law
All of our copyright courses address copyright management and copyright issues relevant to Canadians. As well, we offer two online courses that specifically deal with Canadian copyright law issues:
Canadian Copyright Law Articles
Below are practical and plain English resources to start your research in Canadian copyright law.
Subscribe to Our Canadian Copyright Law E-Mail List
Canadian Copyright Law Information Provided by the Centre for Canadian Copyright Law
Copibec and Université Laval
In late September 2017, Copibec announced its copyright challenge in Canada against Université Laval. On 13 November 2018, Copibec announced the conclusion of its lawsuit against Université Laval:
Copibec and Université Laval are pleased to announce that their out-of-court settlement agreement was approved by Justice Simon Hébert of the Quebec Superior Courtand that Université Laval has signed the comprehensive licence agreement applicable to Quebec universities.

The Court's approval of the settlement has now put an end to the legal dispute between the two parties concerning copyright royalty management for the university's teaching and research activities. Both parties are looking forward to once again working collaboratively for the benefit of authors, publishers, teaching personnel and students.
---
United States-Mexico-Canada Agreement (USMCA)
On 30 September 2018, Canada, Mexico and the United States announced the completion of negotiations towards a new trade agreement to replace the North American Free Trade Agreement (NAFTA). The United States-Mexico-Canada Agreement (USMCA) includes a chapter on intellectual property. Among other things, it requires member countries to protect copyright for a minimum of 70 years after an author's death. At the time, the copyright duration in Canada was 50 years after an author's death. Beginning on 30 December 2022, copyright duration in Canada became life-plus-seventy. See the provisions here and read the following summary of the provisions by Bob Tarantino in his article, "The Never-Ending Present: Extending Copyright's Duration in Canada."