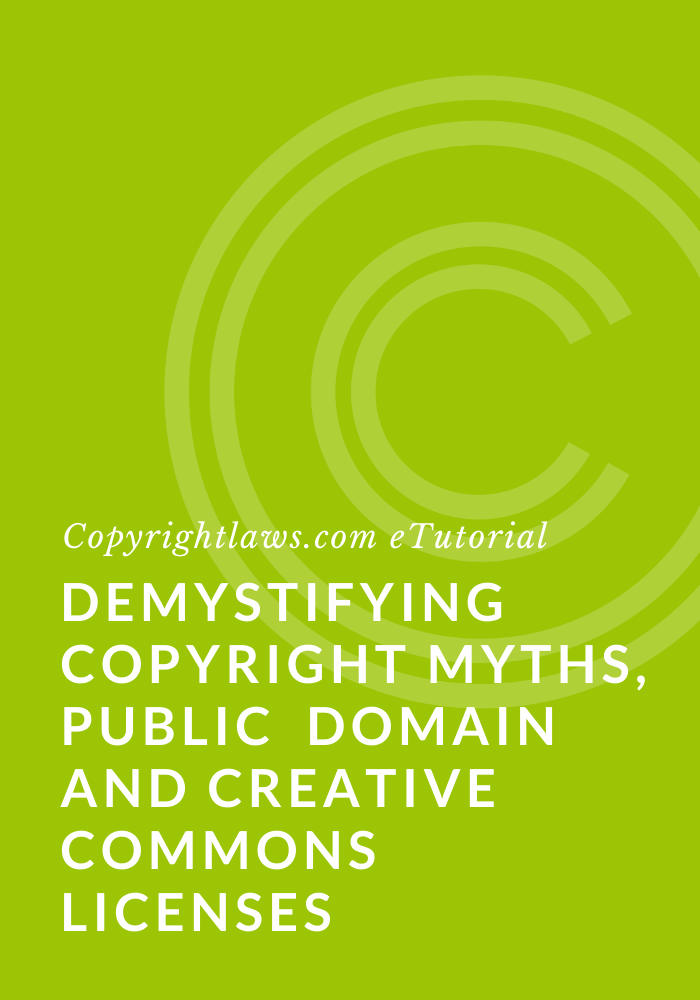 Demystifying Copyright Myths, Public Domain and Creative Commons Licenses is a self-paced micro course in which you learn about copyright principles and debunking copyright myths, what's really in the public domain and what's protected by copyright, and how Creative Commons (CC) licenses can work for you.
We are in the process of updating this course for 2023. Registration will reopen in December 2022.
Registration fee: $199 US (Email us for group rates)
You'll have access to the course materials for four weeks (or longer upon request) in our easy-to-use online learning system. These include short videos and downloadable text lessons, a list of 10 essential copyright facts to take forward (no myths here), further resources to consult and a quiz to test your learning.
The expected time to complete this course is four to six hours.
As always, our personal touch remains a hallmark of our copyright education. We'll continue to work with you to help you schedule learning time in your busy and perhaps disrupted schedule, providing extensions where necessary. Our goal remains the same: to encourage and assist you in completing this course.
WHO SHOULD TAKE THIS COURSE?
This course is designed for people new to copyright as well as those with greater copyright knowledge and experience who would like a refresher. We recommended this course for team education in a library or organization — contact us for group rates.
Demystifying Copyright Myths, Public Domain and Creative Commons Licenses isn't country specific. You can apply the teachings no matter where you work, and we welcome students from around the globe.
PART OF OUR NEW DEMYSTIFYING COPYRIGHT SERIES
This course is the newest offering in Copyrightlaws.com's Demystifying Copyright series, a selection of micro courses that provide a succinct overview of key copyright topics.
For a more comprehensive copyright course on practical copyright issues in your library or organization, see the Copyright Leadership Certificate.