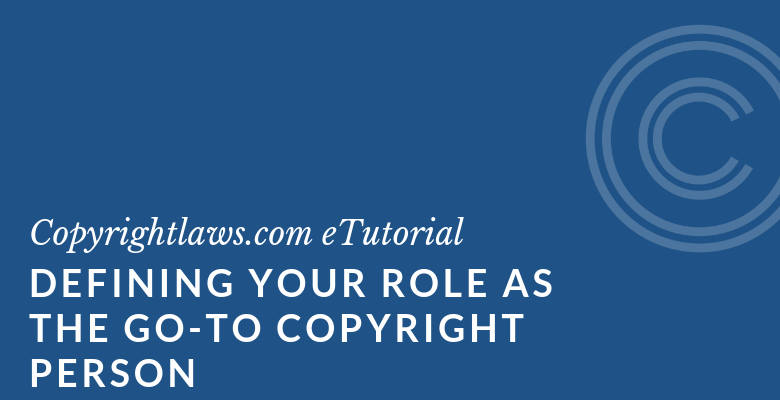 Defining Your Role as the Go-To Copyright Person is an exploratory online course in which you learn about the why, who, what and how of being that designated copyright contact person. You'll receive one lesson each week with short discussion questions to help you explore your role.
$175
4 e-lessons + online discussions
16 September to 11 October 2019
Participants do the work on their own time as their schedules permit. We don't meet together at any specific times. Instruction includes readings and assignments in one-week segments. Student participation is in an online forum.
Canadians, register here to enroll in a Canadian version of this course.
For information about this eTutorial on defining your role as the designated copyright contact in your organization, email us.
For a more comprehensive course on leading copyright issues in your library or organization, see the Copyright Leadership Certificate.
See all of Copyrightlaws.com's online copyright courses.