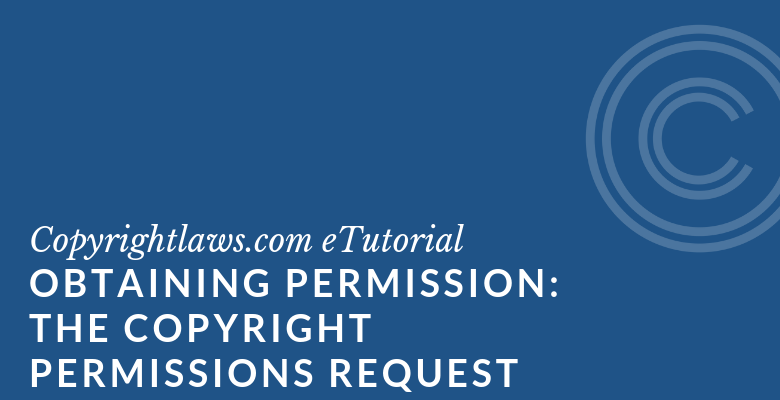 Obtaining Permission: The Copyright Permissions Request is an online course using Copyrightlaws.com's unique eTutorial approach.
You'll learn to write the best copyright permissions request, how to approach a copyright owner for permission, what to include in your permissions request letter, copyright permission letter best practices and much more. Each lesson contains a text lecture, further resources to explore, and a self-marking quiz.
$199
10 e-lessons
28 October to 8 November 2019
Participants do the work on their own time as their schedules permit. We don't meet together at any specific times.
Syllabus for Obtaining Permission: The Copyright Permissions Request
Is It Possible to Simplify Obtaining Permission?
Make Sure You Need Permission
Identifying the Copyright Owner
What Rights Do You Need?
How To Determine Fees for Copyright Permissions
Tips for Negotiating Permissions
Copyright Permissions Request Checklist
Practical Applications and FAQs
Best Practices for Obtaining Copyright Permissions
Test Your Knowledge
For further information about this eTutorial on obtaining copyright permissions, email us.
For a more comprehensive course on leading copyright issues in your library or organization, see the Copyright Leadership Certificate.
See all of Copyrightlaws.com's online copyright courses.