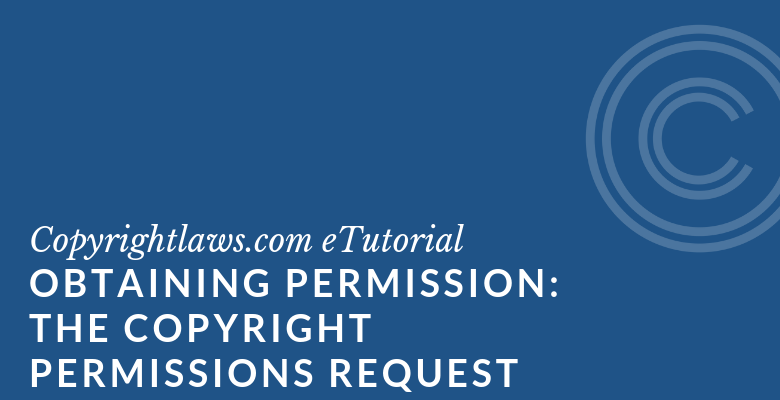 Obtaining Permission: The Copyright Permissions Request is a practical online course that teaches you how to best obtain permission to use copyright-protected materials.
You'll learn:
To write the best copyright permissions request
How to approach a copyright owner for permission
What to include in your permissions request letter
Copyright permission letter best practices
... and much more
Each of the 10 lessons contains a text lecture, further resources to explore, and a self-marking quiz. The time commitment is approximately 10 hours to review all materials.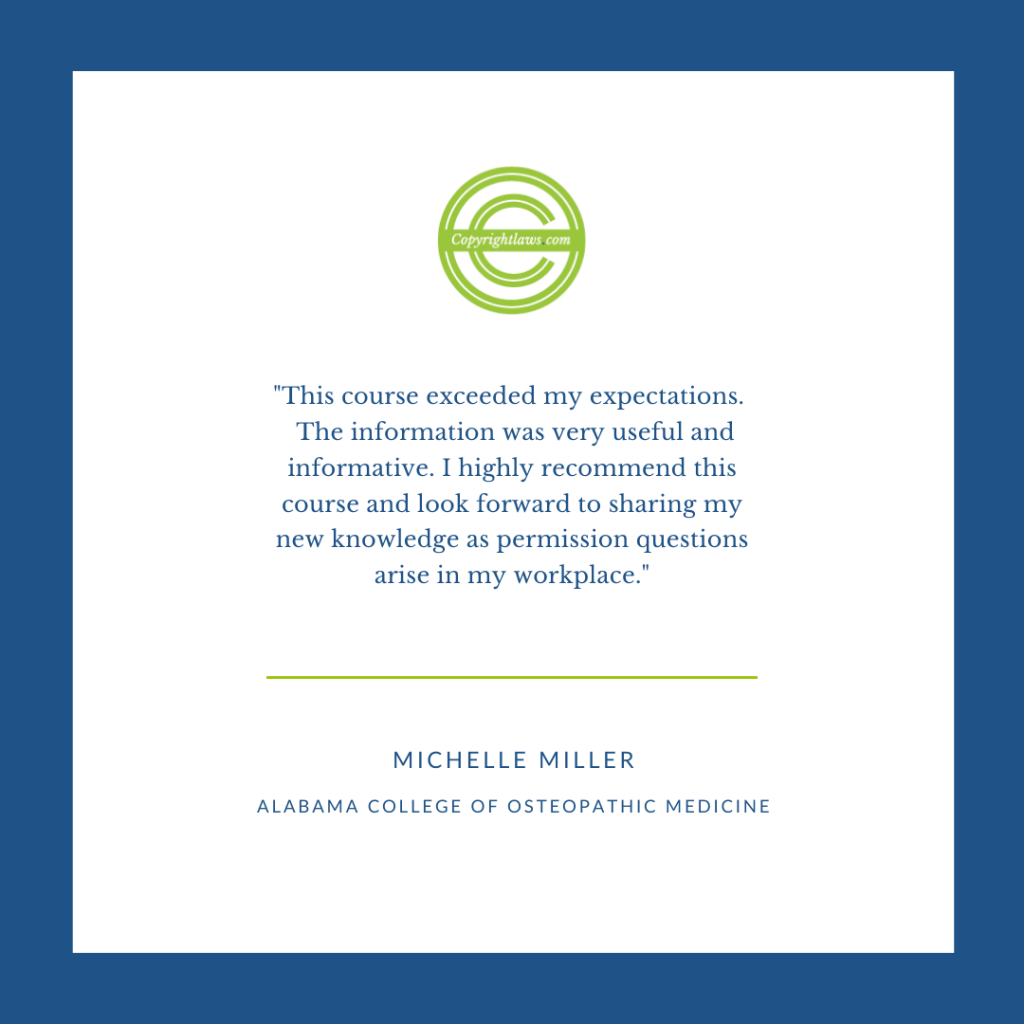 Syllabus for Obtaining Permission: The Copyright Permissions Request
Is It Possible to Simplify Obtaining Permission?
Make Sure You Need Permission
Identifying the Copyright Owner
What Rights Do You Need?
How To Determine Fees for Copyright Permissions
Tips for Obtaining Your Ideal Terms and Conditions (see 5 tips below)
Copyright Permissions Letter Checklist
Practical Applications and FAQs
Best Practices for Obtaining Copyright Permissions
Test Your Knowledge
For further information about this eTutorial on obtaining copyright permissions, email us.
5 Tips for Negotiating Permission
What you pay for content is a matter of negotiation. Start by determining your budget, the value the content has to you, and your use of it before entering into negotiations with the rights holder.
If you're negotiating for the use of digital content, keep in mind that the content may be reproduced in a variety of qualities. Include a discussion in your negotiations about the quality of the reproduction in order to avoid a future complaint by the rights holder and possible moral rights infringement (right of integrity).
If you're adapting, translating or adding value to the content, ensure that the rights holder is aware of your use(s) of the content and agrees with your proposed uses.
Think about how you'll pay the copyright owner. For the use of digital works, it often makes more sense to pay a fixed fee rather than a royalty, especially if a work is one of thousands going into a digital archives or onto a social networking site. This is negotiable.
Many rights holders are concerned about unauthorized uses of their works once they're available, especially in a digital format. What reasonable precautions can you offer the rights holder that you'll take to protect the content? For example, you could include copyright notices, encryption and a password-protected site.
For a more comprehensive course on leading copyright issues in your library or organization, see the Copyright Leadership Certificate.
See all of Copyrightlaws.com's online copyright courses.