Copyrightlaws.com: Providing copyright law education for the non-lawyer.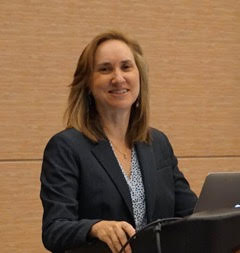 Copyrightlaws.com offers online, e-tutorials, webinars, and in-person training. The training is developed and led by copyright lawyer and author Lesley Ellen Harris and provides a balanced non-biased view on copyright and licensing.
The training has a practical approach teaching participants to manage their own copyright and licensing issues and ensure copyright compliance. There are a variety of training/courses from self-paced to e-tutorial lessons to interactive and assignment-based.
See below for our current offerings to help you protect content + reduce risk. eLearning consists of eTutorials, webinar courses and self-study courses. Sign up for our email newsletter for upcoming sessions that apply to you.
"The course materials are remarkably free of legal or technical jargon, and are therefore eminently readable and easy to absorb. Even court cases are used sparingly, and only when they help to clarify a point…aims to achieve a balance between explaining the law and giving enough detail in order to also be able to understand the intricacies of the existing law."
ADDITIONAL OFFERINGS
Click here for information about this 9-course program offering online and in-person courses.
CUSTOMIZED EDUCATION
Don't see what you are looking for? Contact us. We can provide a webinar or special eLearning course to meet your needs.
"The e-lessons in the course, Managing Copyright Issues, were very clear and easy to understand – despite the complexity of the issues. I would definitely recommend this course to others."
– Jody Gripp, Tacoma Public Library, Washington State