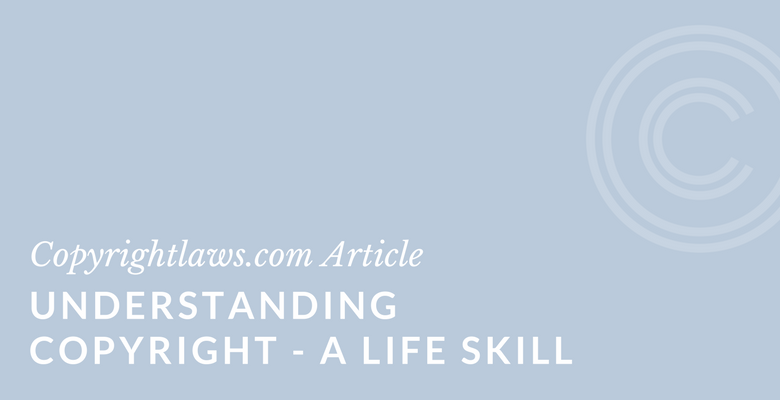 Who needs to learn about copyright law? It's now clear that copyright is an issue that affects everyone and not just artists or publishers and whether we create or use materials, we need to understand how copyright law works.
Below is an excerpt from the article, Understanding Copyright – A Life Skill, published in WIPO Magazine, that discusses the important of copyright and intellectual property education on a broad basis.
Once the preserve of specialists, copyright has become a mainstream issue, and understanding how it works is an increasingly necessary life skill. In the online world, consumers come face to face with copyright law, but many remain confused and unsure about what they may or may not legally do. The growing number of law schools that offer courses on intellectual property (IP) are helping to fill gaps in copyright knowledge, but there is still a great deal to be done to bring the public up to speed on copyright issues.

With widely available technologies that make it easy to download and copy creative content, and amid escalating rates of online piracy, there is growing interest in copyright education. This means teaching consumers of creative content about the full implications of illegal copying as well as how to avoid infringing creators' rights and interests. It is about underlining the fact that although the way we listen to music, watch movies and read books has changed dramatically, the time, effort and skill involved in producing creative content remains more or less unchanged. Copyright education offers a steady and sure means of building understanding and respect for creators' rights.
See full article, Understanding Copyright – A Life Skill
For a primer on intellectual property and copyright law, see Copyright 101