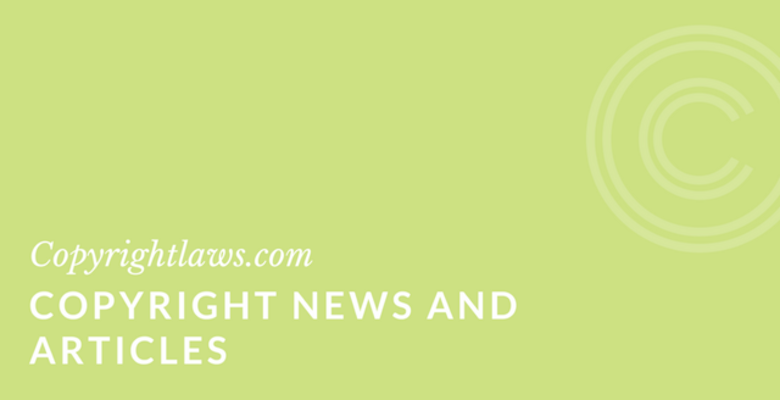 Every two weeks Copyrightlaws.com publishes a list of popular and interesting copyright news and articles from the U.S., Canada and around the world. Scroll down to see the latest items.
Bookmark this post with Copyright news and articles
Bookmark this post and check back here every second Monday for the latest update of copyright news and stories or better yet, subscribe for free to our copyright email list and enjoy a copyright email from us each Monday in your email inbox.
Copyright news and articles from 8 January 2018
Below are links from the 8 January 2018 list of What Copyright People Are Reading. As you'll see, there's lots of interesting copyright news and information from around the world in this curated collection of news and article. Items include:
Articles that look back at the copyright issues of 2017
Copyright predictions for 2018
What's entered the public domain on 1 January 2018
An update on a dispute involving Dr. Seuss that's appropriately written in rhyme
COPYRIGHT NEWS and articles, posted 8 January 2018
United States
Canada
International
Bookmark this post and check back in two weeks for our next list of copyright news and articles.
Please be aware that we don't cover all the copyright news, we don't necessarily agree with the perspective of the authors of the articles we share,
and we don't vet them for legal accuracy.