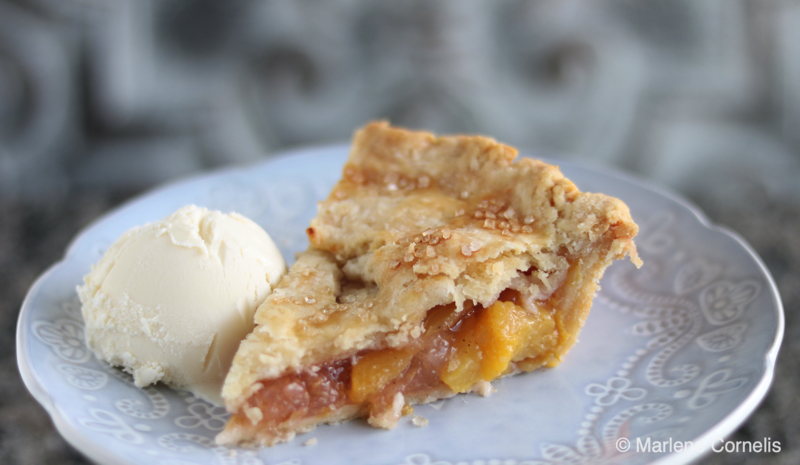 Happy Pi Day!
This post celebrates Pi Day by examining the copyright protection of numbers and, of course, pie. Copyright protects creations that are fixed in some form and doesn't protect ideas and concepts. However, pi isn't protected by copyright law.
While we don't have to define pie for you, we did look up the dictionary definition of pi. Pi is:
The 16th letter of the Greek alphabet
The name of the symbol for the ratio of the circumference of a circle to its diameter
A transcendental number with a value rounded to eight decimal places of 3.14159265 (and March 14 is sometimes written as 3/14, so now you now why it was chosen as Pi Day)
And in my household, it's a day to enjoy a good homemade (or sometimes store bought) pie!
To learn more about pi, check out NBC News' YouTube Video, The Magic and Mystery of Math's Most Famous Number.
Copyright Doesn't Protect Ideas
One common thread among copyright laws around the world is that copyright law doesn't protect ideas. What's protected is the expression of an idea and not the idea itself. Once those ideas are in a fixed form, such as a short story, then the story is protected by copyright.
For instance, a book on how to make your own outdoor pizza oven is protected by copyright, but anyone can use the ideas and instructions in the book to build their own pizza oven. You could even write a blog post or a whole book on constructing your own pizza oven as long as you don't copy the words used in the first book.
Pi Isn't Protected by Copyright Law and Neither Is Pie
Similar to ideas, facts or factual information, history and numbers aren't protected by copyright. The number 3.141592653589793238... — or pi — isn't protected by copyright law and neither is pie that you eat, whether a pizza pie or a cherry pie.
Copyright law doesn't protect the ingredients in a recipe; however, it does protect the words used in the instructions for making the pie. Anyone can make the pie, or take a photograph of the pie that they make. (And the photograph will be protected by copyright.)
What Does Copyright Protect?
Copyright law protects many different creations and kinds of content. It protects literary, artistic, dramatic, and musical works, as well as sound recordings, videos, and films. It protects such diverse things as interoffice memos, emails, print and e-books, images, translations, website content, sculptures, and films.
But pi isn't protected by copyright. Nor pie.
See our awesome online Copyright courses.