Copyrightlaws.com is delighted to introduce our second Copyright Specialist in Residence, Lauren Bourdages, from February to April 2020.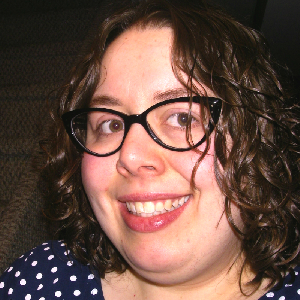 Meet Lauren Bourdages
Lauren will bring her own unique perspective to the Copyright Specialist in Residence role. She's currently the Copyright and Reserves Supervisor at Wilfrid Laurier University, where she's part of the go-to copyright team on campus. And, she has a long-standing history of working in virtual roles and managing online communities.
I am hopeful that in this role I would be able to share my experiences with current students to help them further their own understanding and explore the wider world of copyright.

— Lauren Bourdages
Lauren is also a graduate of Copyrightlaws.com's Certificate in Canadian Copyright Law, Becoming the Copyright Specialist in Your Library (ALA), Introduction to Open Educational Resources (OERs) (Library Juice Academy), and CopyrightX (Harvard Law School).
ABOUT THE COPYRIGHT SPECIALIST IN RESIDENCE ROLE
We designed the virtual residency to encourage exchanges between the Copyright Specialist and our copyright community. We look forward to working with Lauren in the upcoming months and learning from her as well!
You'll see Lauren's contributions to Copyrightlaws.com through …
Online communications with students in copyright courses
Participating in virtual meetings within the Copyrightlaws.com community
Writing at least one article for publication in our weekly e-letter and/or on our Copyrightlaws.com website
Identifying areas for new copyright and licensing courses
We are excited to include Lauren as part of the Copyrightlaws.com team.
If you're interested in applying to the 2020 Copyright Specialist in Residence program, please contact us.