Lesley Ellen Harris, JD, is the founder of Copyrightlaws.com. Lesley is a copyright consultant, published author, copyright blogger and highly respected and passionate copyright educator. Her areas of expertise include U.S. and Canadian copyright law, international copyright law, and licensing digital content.
I feel honored to take a course with Ms. Harris whose name seemingly turns up wherever I turn in search of copyright education information. — Dr. Manly Romero, Performance Librarian, Manhattan School of Music, New York, NY
Having seen copyright from many perspectives, Lesley shares her knowledge and experience in her 10 books and through her in-person and online courses. Lesley's greatest skill is simplifying copyright in plain English, which she does regularly as a consultant and speaker, as well as through her courses and certificate programs, books and the website she founded, Copyrightlaws.com. Lesley prides herself on presenting an independent, non-biased perspective on copyright law.
After completing law school, Lesley worked on copyright policy underlying statutory copyright law reform. As a policy advisor, Lesley gained an international perspective on copyright, undertaking international studies and comparing how copyright laws worked in various countries. Her portfolios included examining copyright for libraries, archives, museums and educational institutions and understanding the balance in domestic copyright laws and international copyright treaties.
Lesley has spoken on copyright law around the world. She created and developed the nine-course Certificate in Copyright Management program in partnership with the Special Libraries Association (SLA), and taught it for nine years. Lesley has taught online courses with the American Library Association (ALA), and is on the Adjunct Faculty with the Department of Library and Information Science, Catholic University of America (in Washington, DC). In 2016, she developed and has since taught the Certificate in Canadian Copyright Law, and in 2017 the Copyright Leadership Certificate (for a U.S. and global audience), and in 2018 the Certificate in Licensing Digital Content.
Lesley has written most of the content posted on Copyrightlaws.com. To read Lesley Ellen Harris' articles published other than on this website, see this listing.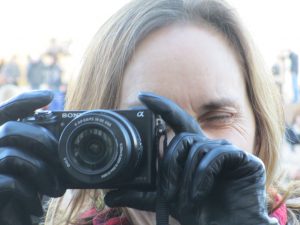 What do students say about instructor and course developer Lesley Ellen Harris?
Lesley presented our team with an information-packed webinar about image copyright issues, customized for our needs. A very useful and engaging session — highly recommended! — Ellen Fanning, Editor, Computerworld (October 2016)

Lesley's careful and collaborative needs assessment process was terrifically helpful. She delivered highly customized guidelines and tips for rollout and training that we are eager to implement. Any organization would benefit from her expertise! — Amanda Fonorow, Copyright & Licensing Librarian, Center for Creative Leadership (December 2015)

We recently engaged Lesley on the development of Copyright and Licensing Guidelines for the Bank of Canada. Lesley was a pleasure to work with. She is extremely knowledgeable, provided us with insightful and valuable advice, and was able to produce exactly the practical set of guidelines we were looking for in a succinct timeline. — Susan Hodges, Knowledge & Information Services, Bank of Canada (January 2014)

Lesley provided exactly the up-to-date copyright information and resources we needed, in a timely and painless fashion, and our staff benefitted greatly from her eTutorial. We highly recommend her services. — Dan Holbrow, PD Coordinator, Museums Association of Saskatchewan (February 2014)