Copyrightlaws.com is delighted to introduce our first Copyright Specialist in Residence, Erin Gurski, from October 2019 to January 2020.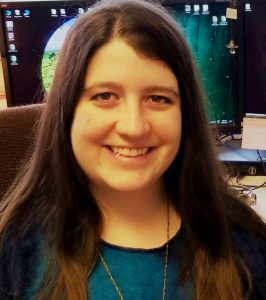 Erin brought her unique perspective to Copyrightlaws.com. She's the Coordinator and Licensing Agent for Copyright Visual Arts in Ottawa, Canada. Erin was previously the Copyright Officer and Advisor of Intellectual Property at the Canadian Museum of History. 
Erin completed her residency in early January 2020 and left us with the following comments.
My experience as the first Copyright Specialist in Residence for Copyrightlaws.com has come to an end and I can honestly say that it has been equally challenging and rewarding in its opportunities. This position has given me the chance to interact with many copyright professionals throughout the world leading to insightful and, at times, therapeutic conversations about the challenges inherent in the management of copyright and non-copyright-minded colleagues and institutions. It has been wonderful to interact with so many individuals from my field and I am sure I will continue to keep in touch with these new-found colleagues beyond my time with the Copyrightlaws.com team.

I would heartily recommend this residency to anyone interested in both deepening their understanding of copyright management as well as anyone looking to expand their network of fellow copyright professionals. This opportunity is an ideal way to build one's confidence in their knowledge of all things copyright and continue to learn more about this fascinating area of work. I look forward to seeing who the next Resident will be and where they take this exciting position in the future. Thanks very much to Lesley Ellen Harris and the Copyrightlaws.com team for this wonderful opportunity.

Erin Gurski, Copyrightlaws.com Copyright Specialist in Residence
Drawing from her work experience in both a nonprofit institution and now a copyright management society, Erin sees this residency as an opportunity to further develop her balanced views about copyright management.
First and foremost, I believe this position would be a way for me to share the knowledge I have gained over years of training in copyright, as well as provide me with a chance to learn from those who have had a different experience in this vast field of expertise.

Erin Gurski, Copyrightlaws.com Copyright Specialist in Residence
Erin is an active member in Copyrightlaws.com's community and is a graduate of the following courses:
Developing a Copyright Policy or Guidelines
Developing a Copyright Education Strategy
About the Copyright Specialist in Residence Role
We designed the virtual residency to encourage exchanges between the Copyright Specialist and our copyright community. We look forward to working with Erin in the upcoming months and learning from her as well!
You'll see Erin's contributions to Copyrightlaws.com through …
Online communications with students in copyright courses
Participating in virtual meetings within the Copyrightlaws.com community
Writing at least one article for publication in our weekly e-letter and/or on our Copyrightlaws.com website
Identifying areas for new copyright and licensing courses
We are excited to include Erin as part of the Copyrightlaws.com team.
If you're interested in applying to the 2020 Copyright Specialist in Residence program, please contact us.