Copyrightlaws.com is delighted to introduce our first Copyright Specialist in Residence, Erin Gurski.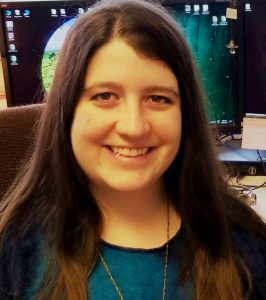 Erin brings her unique perspective to Copyrightlaws.com. She's the Coordinator and Licensing Agent for Copyright Visual Arts in Ottawa, Canada. Erin was previously the Copyright Officer and Advisor of Intellectual Property at the Canadian Museum of History.
Zoom On In: Meet Erin Gurski, Copyrightlaws.com's First Copyright Specialist in Residence on 14 November 2019 at noon EST. You'll need to register to join us (it's free!)
Erin is interested in "helping others navigate the complexities of dealing with copyright in the workplace." She believes this residency will help her "gain a better understanding of the way that copyright intersects with and influences the work of many professionals in a large array of workplaces." Meet Erin in this 20 minute virtual meeting and learn how she can help you as she contributes to Copyrightlaws.com's community.
Drawing from her work experience in both a nonprofit institution and now a copyright management society, Erin sees this residency as an opportunity to further develop her balanced views about copyright management.
First and foremost, I believe this position would be a way for me to share the knowledge I have gained over years of training in copyright, as well as provide me with a chance to learn from those who have had a different experience in this vast field of expertise.

Erin Gurski, Copyrightlaws.com Copyright Specialist in Residence
Erin is an active member in Copyrightlaws.com's community and is a graduate of the following courses:
Developing a Copyright Policy or Guidelines
Developing a Copyright Education Strategy
About the Copyright Specialist in Residence Role
We designed the virtual residency to encourage exchanges between the Copyright Specialist and our copyright community. We look forward to working with Erin in the upcoming months and learning from her as well!
You'll see Erin's contributions to Copyrightlaws.com through …
Online communications with students in copyright courses
Participating in virtual meetings within the Copyrightlaws.com community
Writing at least one article for publication in our weekly e-letter and/or on our Copyrightlaws.com website
Identifying areas for new copyright and licensing courses
We are excited to include Erin as part of the Copyrightlaws.com team.
If you're interested in applying to the 2020 Copyright Specialist in Residence program, please contact us.