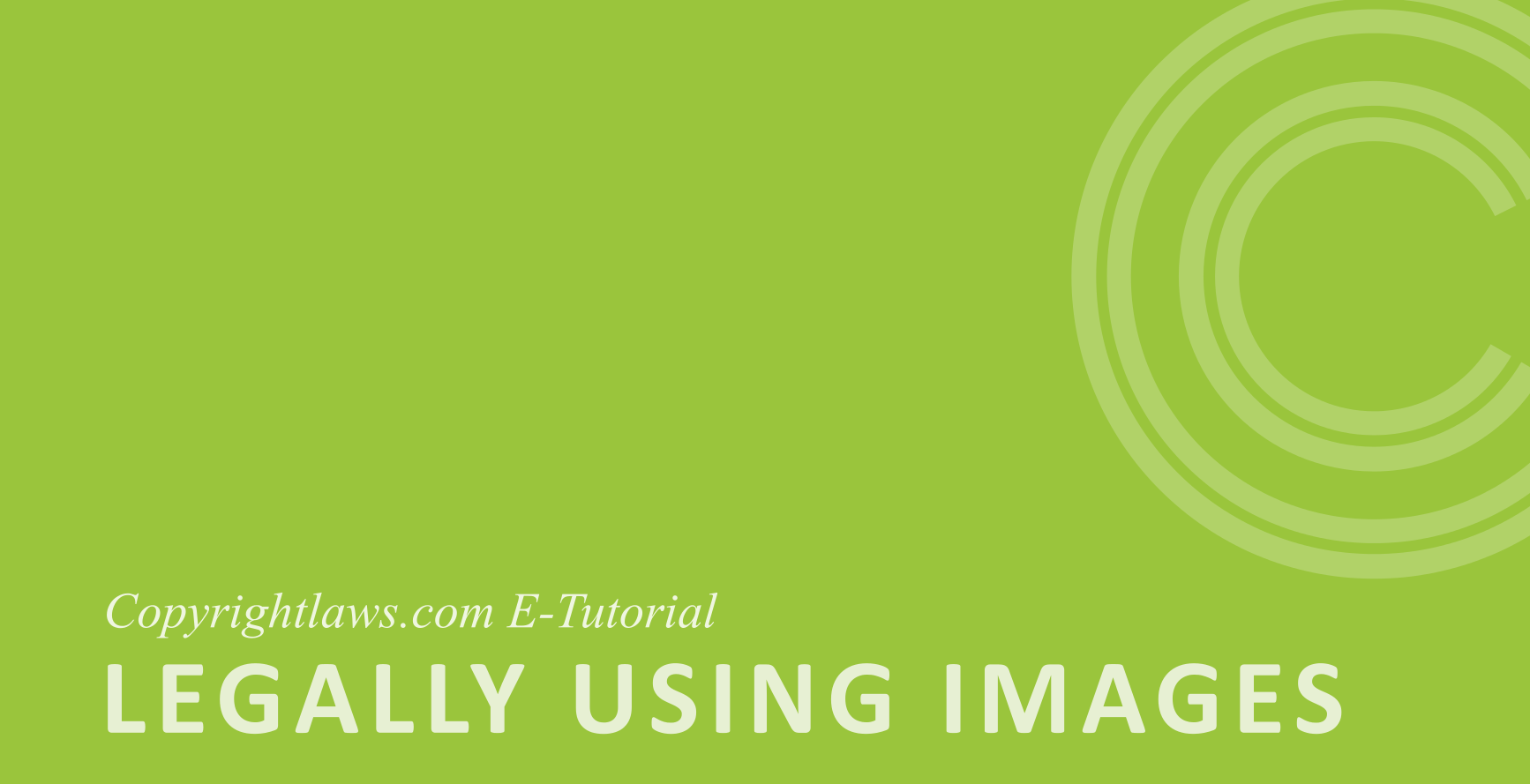 Legally Using Images (LUI) is a ten-lesson eTutorial that will help you avoid expensive and time consuming legal hassles. You will learn to determine which images require copyright permission and which you can safely use for free. FAQs on how eTutorials work.
Don't miss hidden traps in licensing language. Learn how to legally use images in an efficient and timely manner.
All of Copyrightlaws.com's courses are aimed at empowering non lawyers to deal with copyright and licensing issues. Join us!
Syllabus for Legally Using Images
E-Lesson 1.0 — Images and Copyright Protection
E-Lesson 2.0 — Understanding Permissions and Licensing
E-Lesson 3.0 —The Public Domain and Orphan Works
E-Lesson 4.0 — Identifying When Permission is Required
E-Lesson 5.0 — The Permissions Process
E-Lesson 6.0 — Obtaining Permissions
E-Lesson 7.0 — Complying With Nonnegotiable Licenses
E-Lesson 8.0 — Practical Applications and FAQs
E-Lesson 9.0 — Best Practices for Legally Using Images
E-Lesson 10.0 — Test Your Knowledge
You will receive a Certificate of Completion at the end of this eTutorial.
Benefits from taking this eTutorial:
Be confident when using images you find on Google and elsewhere
Be able to read and correctly apply Creative Commons (CC) licences
Create Best Practices for Legally Using Images
Testimonials:
I got exactly what I expected from this course. The email format was great. I thought the in depth analysis of Creative Commons licenses was the most valuable piece in the lessons. Would be an excellent primer for anyone coming into a copyright job. I really would have appreciated this course earlier in my career. – Kimberley Kemmer, Copyright Clearance Assistant at the University of Alberta

The format of the course is perfect: just the right length so that it doesn't feel like it's consuming a lot of one's time at work. I learned a lot from this course and was reminded about the importance of not being lax regarding getting permissions. I'm an editor for a geological survey and we quite often review manuscripts that are using third party material for which permissions have not been sought." – Marg Rutka, Geoscience Editor
Email Copyrightlaws.com with questions about the course
See all our online copyright courses
Looking for more in-depth review of copyright law and applying copyright to your every day copyright and licensing images without the assistance of a lawyer, consider our Copyright Leadership Certificate program, designed to empower non lawyers to manage copyright issues. See Copyright Leadership Certificate.