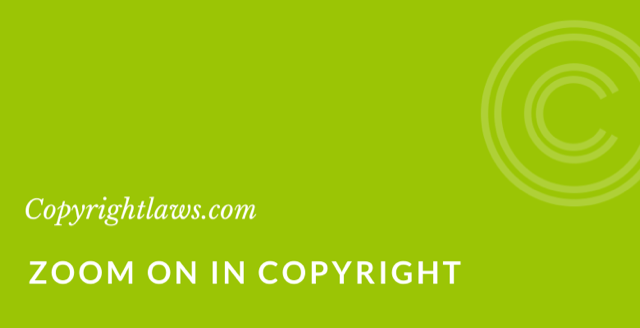 Zoom On In 2020 SIPA Award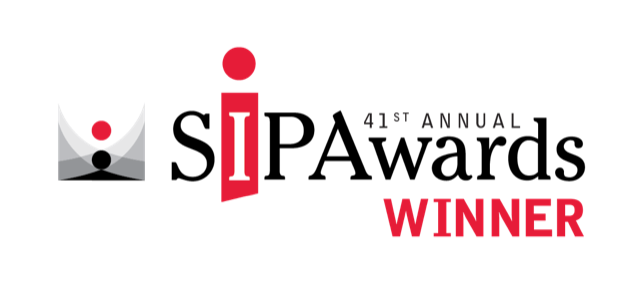 Copyrightlaws.com is delighted to have been awarded the Margie Weiner Award for Best New Success Story in the 2020 SIPAwards for our Zoom On In virtual copyright sessions.
Webinar Recording: Libraries and COVID-19: Considering Copyright during a Crisis
On Friday 2 April, our CEO Lesley Ellen Harris participated along with Jill Hurst-Wahl and Kenneth D. Crews in a one-hour question and answer webinar organized by American Libraries (ALA) on Considering Copyright during a Crisis. Watch it here.
A second webinar on Libraries and COVID-19: Considering Copyright during a Crisis took place on Friday 17 April 22, 2020. Watch it here.
Also see COVID-19 and Copyright Resources.
What is a Zoom On In?
Zoom On In are free 20-minute virtual copyright sessions. They're part of Copyrightlaws.com's 2019 initiatives to make people more aware of copyright law. Think of these sessions as copyright education or copyright literacy in a nutshell.
If you have 20 minutes at the designated time, join us by video or audio for a 20-minute chat about the selected topic. There are limited virtual seats so if you're interested, register early.
If you're interested in taking your copyright knowledge to the next level, see our 2020 online copyright courses and certificate programs.
2020 Zoom On In Virtual Copyright Sessions
Zoom On In: A Conversation About Copyright Literacy
13 February 2020, with Chris Morrison and Jane Secker
Chris Morrison and Jane Secker taledk about their approach to copyright education, the relationship of copyright literacy to information and digital literacy, and the role of games and play in learning.
Chris and Jane are two UK educators who are passionate about copyright education. In the last few years they've developed a number of games in the field of copyright education, including Copyright the Card Game and the Publishing Trap, both of which are licensed under Creative Commons. They also run the UK Copyright Literacy website regularly featuring guest posts from copyright experts from around the world.
Two years ago they launched the Icepops conference, which is the International Copyright Literacy Event with Playful Opportunities for Practitioners and Scholars. Their 2020 Icepops conference will be held in Cardiff Wales on 7th July.
Zoom On In: Copyright Law Meets Open Access
23 January 2020, with Anne Young
Anne M. Young provided an overview of copyright law meets Open Access (OA), shared the meaning of OA and discussed Creative Commons licenses and RightsStatements.org.
Anne is the Director of Legal Affairs and Intellectual Property, Newfields. Young received the Visual Resources Association's Nancy DeLaurier Award in 2017 for her editorial work on Rights and Reproductions: The Handbook for Cultural Institutions, now in its second edition. All Zoom On In attendees will receive a 30% off code for this book.
Future Zoom On In Sessions
Please bookmark this page and check back here for upcoming Zoom On In sessions. Also, take a look at our 2020 online copyright course calendar.
Join our mailing list and we'll notify you when additional Zoom On In sessions are scheduled.
Testimonials
Great zoom meeting. Loved it! The Simple Guide to Copyright for Librarians was focused, excellent content, easy to access, and just the right amount of time. Thanks for providing this. Very helpful.

— Karen Nissen, Medical Librarian & CME Coordinator
I enjoyed your lunchtime session just now on Legally Using Images. It was quite interesting and a good use of time.
— Judy Rose, Learning Consultant
Past Sessions
Zoom On In: Meet Erin Gurski, Copyrightlaws.com's First Copyright Specialist in Residence
14 November 2019
Erin is interested in "helping others navigate the complexities of dealing with copyright in the workplace." She believes this residency will help her "gain a better understanding of the way that copyright intersects with and influences the work of many professionals in a large array of workplaces." Meet Erin in this 20 minute virtual meeting and learn how she can help you as she contributes to Copyrightlaws.com's community.
Zoom On In: Essential Information and Tips on Licensing Electronic Resources
22 October 2019
In this 20-minute virtual session, Lesley Ellen Harris of Copyrightlaws.com will discuss essential information and tips on licensing electronic resources. Whether you're a librarian, editor, vendor or publisher these tips will provide you with essential information about licensing language, negotiating agreements and ensuring legal use of licensed content. Lesley is the author of the book, Licensing Digital Content, A Practical Guide for Librarians, Third Edition.
Zoom On In: May I Share that Online Article? 6 Essential Tips for Sharing, Posting and Republishing Online Content
25 February 2019
In this 20-minute virtual session, Lesley Ellen Harris of Copyrightlaws.com will discuss how to legally use online content and lower your risks of copyright infringement. Whether you're a librarian, editor, publisher or in the marketing or social media department, these tips will steer you towards proper application of copyright law when using content you find online. These 6 points will be your guidelines before you next share, post or republish online content!
Zoom On In: Are You the Go-To Copyright Person? A Five-Point Plan To Get Up and Running
28 January 2019
Zoom On In: Learning Copyright through eTutorials
30 January at 2019
Zoom On In: A Simple Guide to Copyright for Librarians
24 January 2019
Zoom On In: Copyright Certificate Programs and Other Learning Opportunities
14 January 2019
Zoom On In: Debunking Myths About Canadian Copyright Law
10 January 2019
Zoom On In: Legally Using Images
10 January 2019
Return Here for More Virtual Copyright Sessions
Bookmark this page and return frequently to view further Zoom On In virtual copyright sessions as we continue to schedule them.
For in-depth information about domestic and global copyright principles and more, see our online Copyright Certificate programs.